How to Choose the Right Upholstery Fabric for Your Furniture
Choosing the right upholstery fabric for covering your furniture might feel confusing. How do you select the finest material out of cotton, linen, leather, microfiber, and velvet, among others? The following guidelines will help you choose upholstery fabric that will look fabulous and durable.
1. Consider the Furniture's Use
Think about how the furniture will be used. If it's a high-traffic area like a family room sofa, look for durable fabrics. Kids and pets can be hard on upholstery! Sturdy microfiber or leather can withstand heavy use. If the chair or couch is for more formal spaces, choose finer fabrics like damask or velvet.
Match the fabric to the style of the furniture as well. Washable cottons and linens work well for a casual or farmhouse look. Traditional furniture deserves classic fabrics like brocade or silk. Leather and suede complement contemporary styles. Make sure the fabric fits the furniture's purpose.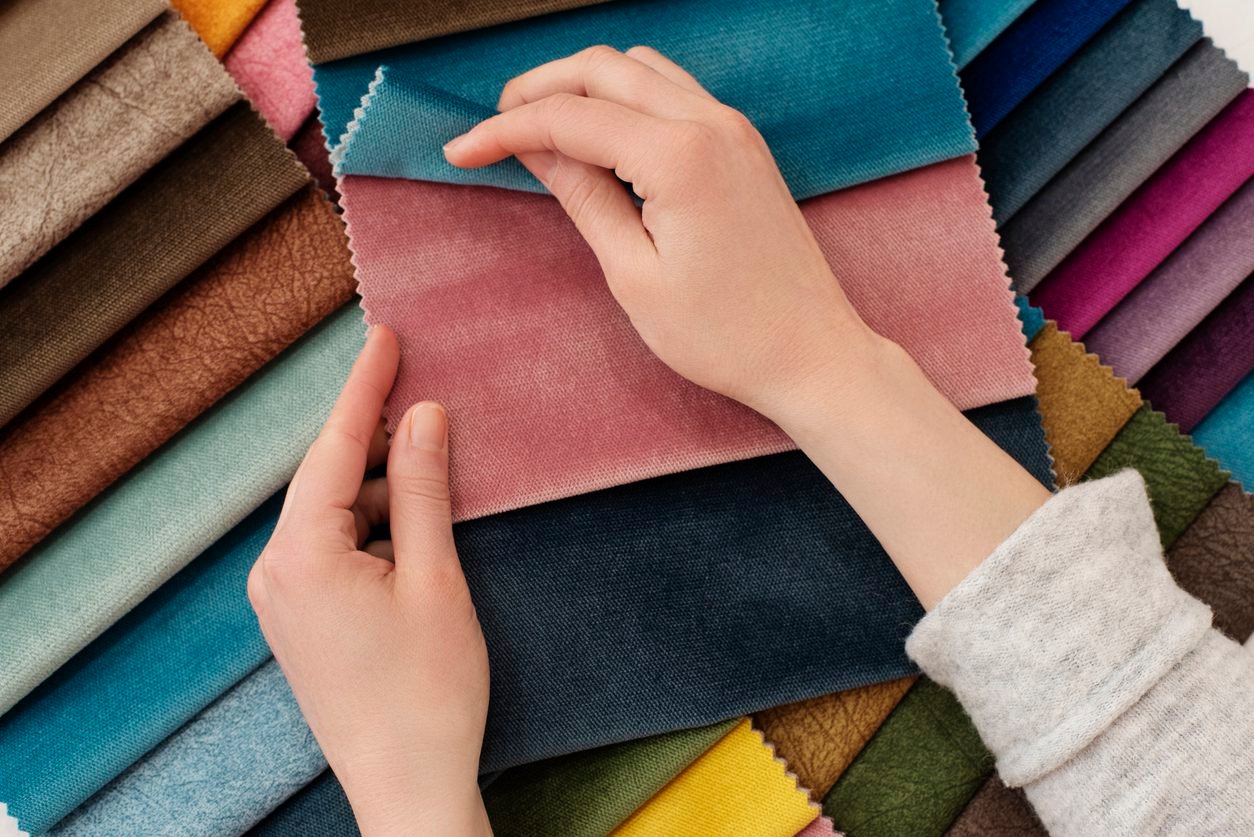 2. Consider the Fabric's Look
Do you want plain or textured fabrics? Consider the fabric's color, pattern, and texture. They all affect the overall look and feel. If the furniture is the focus, choose solid color fabrics. To make the sofa upholstery stand out more, use vivid colors and large prints. Rich textures like crushed velvet also draw attention. Just make sure the fabric's style fits the room decor.
3. Select the Right Fabric Color
The right color pulls a room together! It also affects the mood and size of a room. Light, cool colors like grays make rooms feel more open. Contrasting colors can make furniture pop. But only clash a little if you want a bold look.
Warm colors like reds feel cozy and more petite.
Bright colors energize, while neutrals calm.
Hold color swatches next to furniture to see how they look.
Check colors in both natural and artificial light.
Pick colors in the same color family as the walls.
4. Touch Test Fabrics for Comfort
If your furniture will be used often, make sure it's comfortable to sit on. Soft and smooth fabrics like microsuede or velvet feel luxurious. Cotton and linen are light and breezy for warm climates. Sturdy fabrics tend to feel firmer but last longer.
Test fabrics by rubbing between your fingers. Check the backing, too, since that touches your furniture. Smooth backings feel best. Also, press down to test the fabric's cushioning. A fabric should feel good as well as look good.
5. Get Samples Before Deciding
Before choosing a fabric, get free samples from upholstery suppliers. Samples are typically 6″ squares. Order a few different ones to see options. Sit on them to test for durability and comfort. Drape them on furniture to check the color and pattern.
See how they look in different lighting at various times of day. Samples give you a better idea of how a fabric will look than just pictures. Order samples of your top choices before purchasing material.
Advantages of Choosing Right Upholstery Fabric for Furniture
Here are some key advantages of using right upholstery fabric for furniture:
Durability: Upholstery fabrics are woven tightly and made from resilient fibers to withstand daily wear and tear. They resist ripping, fraying, and pilling far better than regular fabric.
Stain Resistance: Good upholstery fabrics are treated with stain repellents and protectants to make them easy to clean. It helps them stay looking newer and longer.
Abrasion Resistance: Look for the upholstery fabrics that have high abrasion ratings, meaning they can handle rubbing and friction without breaking down. It makes them last longer.
Strength: Some durable upholstery fabrics are thicker and stronger than regular fabrics. They don't stretch out of shape or sag over time.
Comfort: Buy upholstery fabrics that are designed for comfort. Many mimic the soft, plush feel of leather or velvet. They retain cushioning and feel great to sit on.
Appearance: They come in attractive colors, bold prints, and luxurious textures. It allows them to enhance any furniture style and complement home decor.
Customization: Upholstery fabric can be cut and sewn to fit furniture frames precisely for a tailored, custom look.
Quality: Made specifically for furniture, upholstery fabric is higher quality and more durable than multipurpose fabric.
Longevity: The right upholstery fabric will maintain its beauty and perform for many years with proper care.
Conclusion:
Picking the perfect upholstery fabric can take time. First, match the fabric to your furniture's use and style. Verify if it is robust enough to withstand wear and tear. Pick colors, patterns, and textures that you adore, and that complement the decor of your space. Be sure to touch the test for comfort, too. Order samples of your favorites before making a final decision. Follow these tips to select fabrics you'll enjoy for years to come.